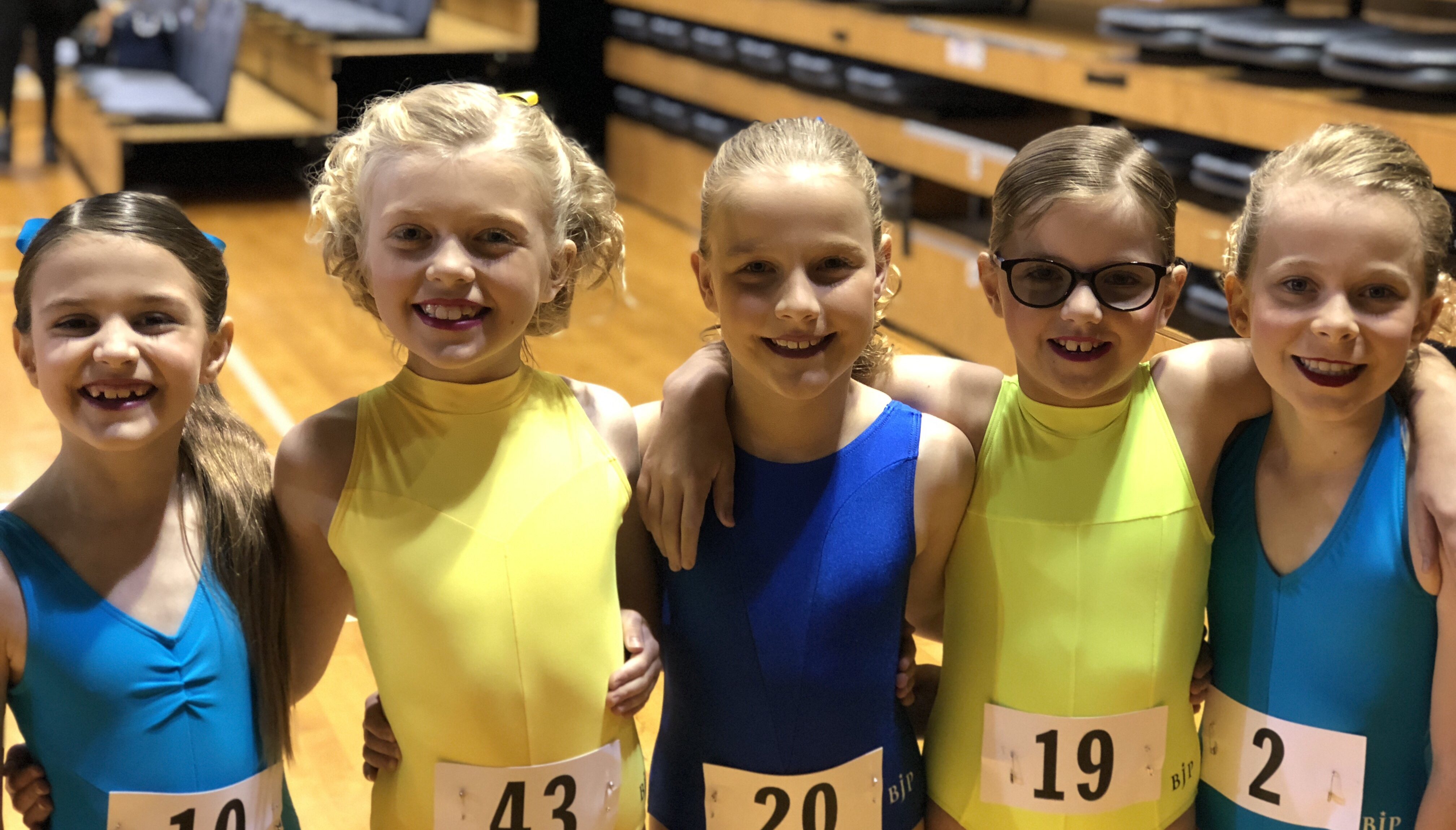 Our Club
Strathpine Physical Culture Club was opened in 1982 by Rae Travers and has been running for nearly 40 years! Our member's range from 3 to over 65 years of age and our classes are held in our new studio at Lawnton.
Beginners of all ages are more than welcome to join and with classes at just $8 a lesson plus annual registration and insurance fees our classes are fun and affordable!
Our club is friendly and welcoming to all members, old and new and will welcome you or your daughter with open arms. We ensure classes are fun, new and exciting as well as giving the girls the opportunity to make new friends. We also encourage inter-age group "buddying" so the younger girls will have lots of older friends to look after them at competitions!
At Strathpine we strive for the best results of all – a big smile and knowing we performed to the best of our ability!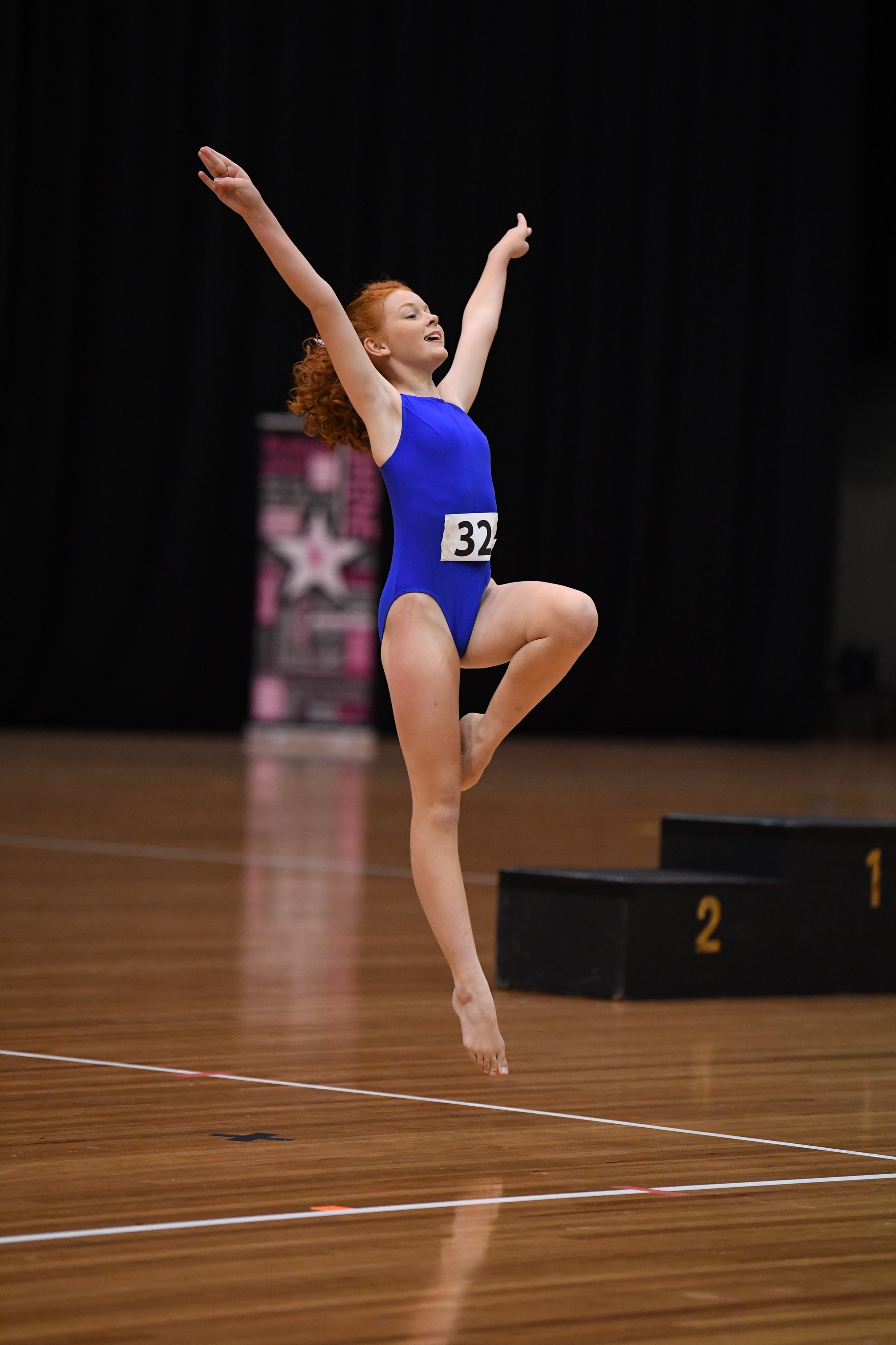 When asked what is physie?' Our reply is simply, FUN!
My daughter had always struggled with hand eye coordination & memory issues so she joined physie as a way to improve her confidence & boy has it. Not only that but the on-flow effect it has had with improving her school work has been mind blowing. She loves coming to classes where she always had a great time.
After watching her for a year I decided to join too, a complete beginner in my 30's (who often referred to herself as resembling a drowning octopus when dancing). This has been the most invigorating thing I have ever done, I got out on that floor & I did it! Now we are looking forward to the new syllabus to do it all again this year.
We have made life long friends here. You will not find a more supportive & encouraging community than the one we have at Strathpine Physie
Cara | Beginner Lady and Physie Mum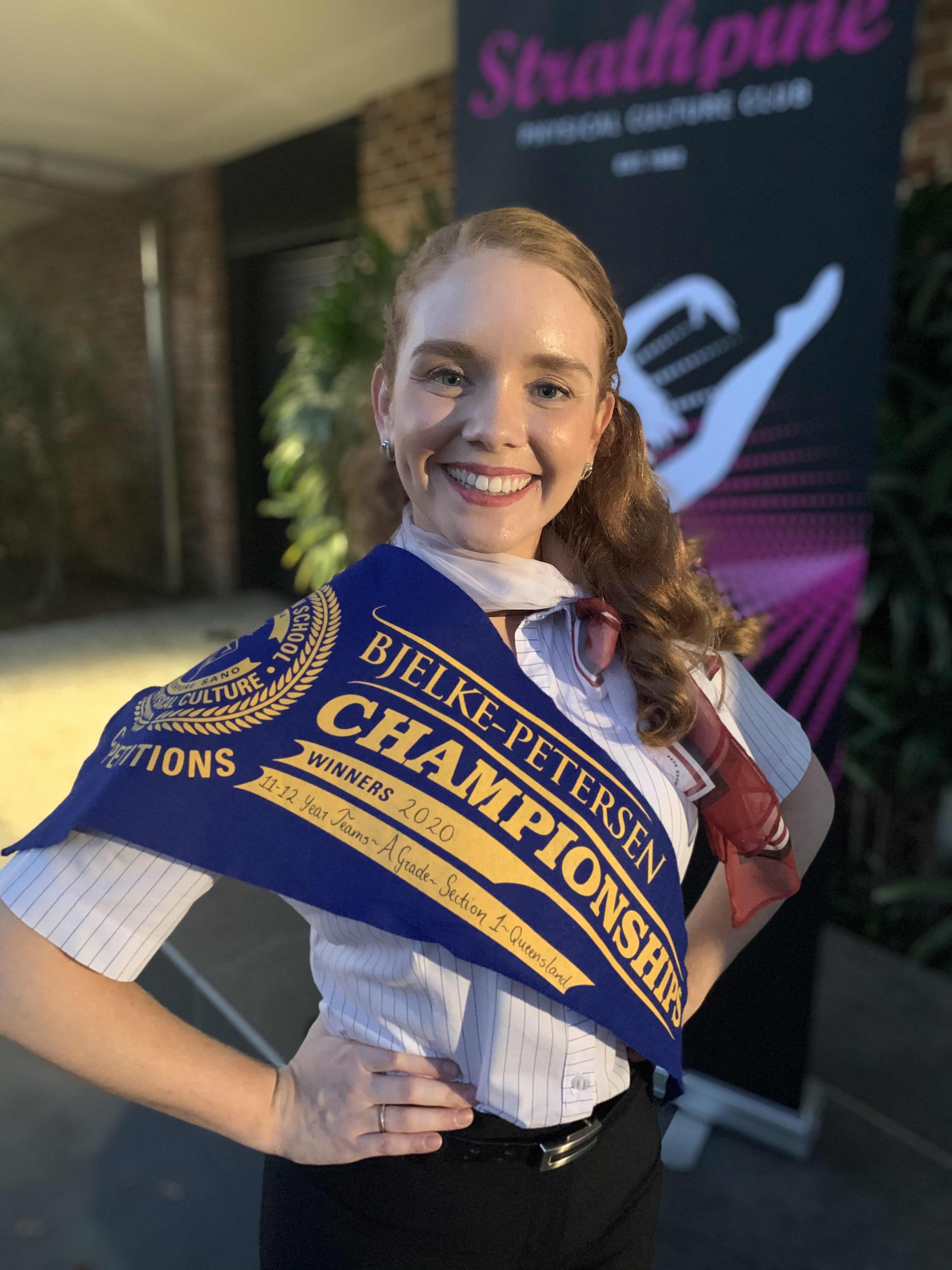 Maddison Goodwin-Gower
Head Associate | Level 3 Accredited BJP Associate | National Level BJP Judge
Since 2010, Maddison has enjoyed teaching, enriching and encouraging the 3-12 year olds at Strathpine Physie. After joining the sport at 3 years of age, Maddison found a life long love in physie and through teaching, has helped many girls find the same passion. Maddison's positive energy, liveliness and attention to detail provides the perfect blend of learning and fun in every class.
Maddison strives for success for all her students and encourages them to set and achieve their goals – no matter how small or how big! Maddison's ultimate teaching goal is for every student to find their "physie sparkle" whether that be a big smile after a great performance or the joy of achieving their class goal!
Maddison has had many successes in teaching championship winning teams including the 2019 Over 60 Year A & B Grade National Champions, 2020 15-1st Year QLD State Champions and 2020 Over 50/60 Years QLD State Champions. Maddison works hard to bring out each students inner sparkle and has helped many students achieve their 'big hairy audacious goal' such as the 2019 11 Year and 15 Year National Champions and the 7 Year, 12 Year, 1st Year Senior and Over 60 Ladies Queensland State Champions.
After many years of competing herself, Maddison was awarded her ultimate physie goal of 2018 Under 33 Years National Ladies Champion. She was then awarded the Overall Ladies National Champion and appeared on the 2019 BJP Practice Video. She is the current Under 33 Ladies Queensland State Champion.
As an Occupational Therapist, Maddison also has an in depth understanding of goal setting, developmental milestones and meeting each students individual learning needs.
Maddison teaches all classes from 3 years to Ladies.
Mel Sweeney
Associate
21 years and counting! It is safe to say that Mel shares the love and passion of Physie that many of us have found ourselves. Having started at the age of 5, Mel has grown up in the Physie world and been fortunate enough to make life long friends in this wonderful community. The family spirit of Physie combined with the added health and wellbeing benefits draws Mel back to the sport she loves year after year. Mel joined Strathpine Physie Club in 2018 after a sea change to the Sunshine Coast.
As a physie teacher who can't always remember left from right, Mel brings light to lessons with a positive smile and encouragement for everyone. Mel's goal as a teacher is to ensure that all students feel empowered, confident and supported so they can achieve their goals and form a love of our great sport.
Mel has an eye for detail and a special skill set that thrives when putting together seniors and ladies teams. She has taught the 15-1st Year Queensland State Champion team, bringing out a new level of team work within her students.
When not working on her own toe point, Mel is a Health & Physical Education Teacher where she further shares her passion for health and fitness with young people.
Mel co-teaches 13 Years to Ladies.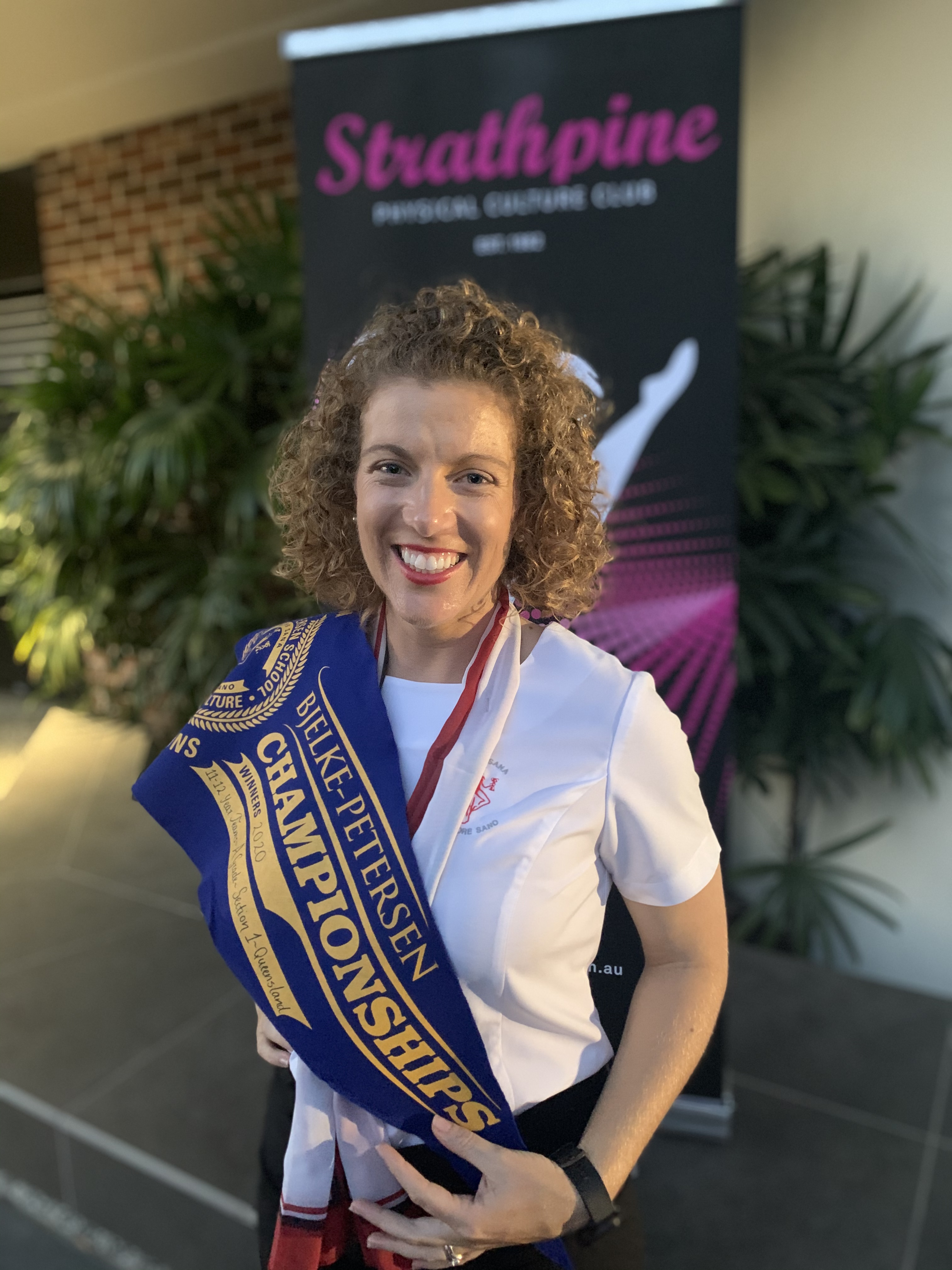 Naomi Wecker
Associate
Naomi has grown up in the Strathpine Physie club since 4 years of age, and along with a love for physie, has also developed an aptitude for performance.
Naomi has a background in ballet, jazz and martial arts and has placed multiple times at a State and National level in both individual and team competitions. Affectionately known as Miss Nay, she is passionate about helping her students hone their own performance skills, and encourages them in developing musicality.
She has an aptitude for bringing out each member's theatrical side and helping them to find their passion for performance. Naomi's goal is for each of her students to find joy and creative expression through physie.
Naomi has a great appreciation for the fitness, confidence, strength and teamwork that physie develops in students, and loves to see Strathpine Physie members of all ages supporting, and learning from, each other.
When she isn't teaching physie, Naomi is a corporate lawyer who uses physie and teaching as a creative outlet.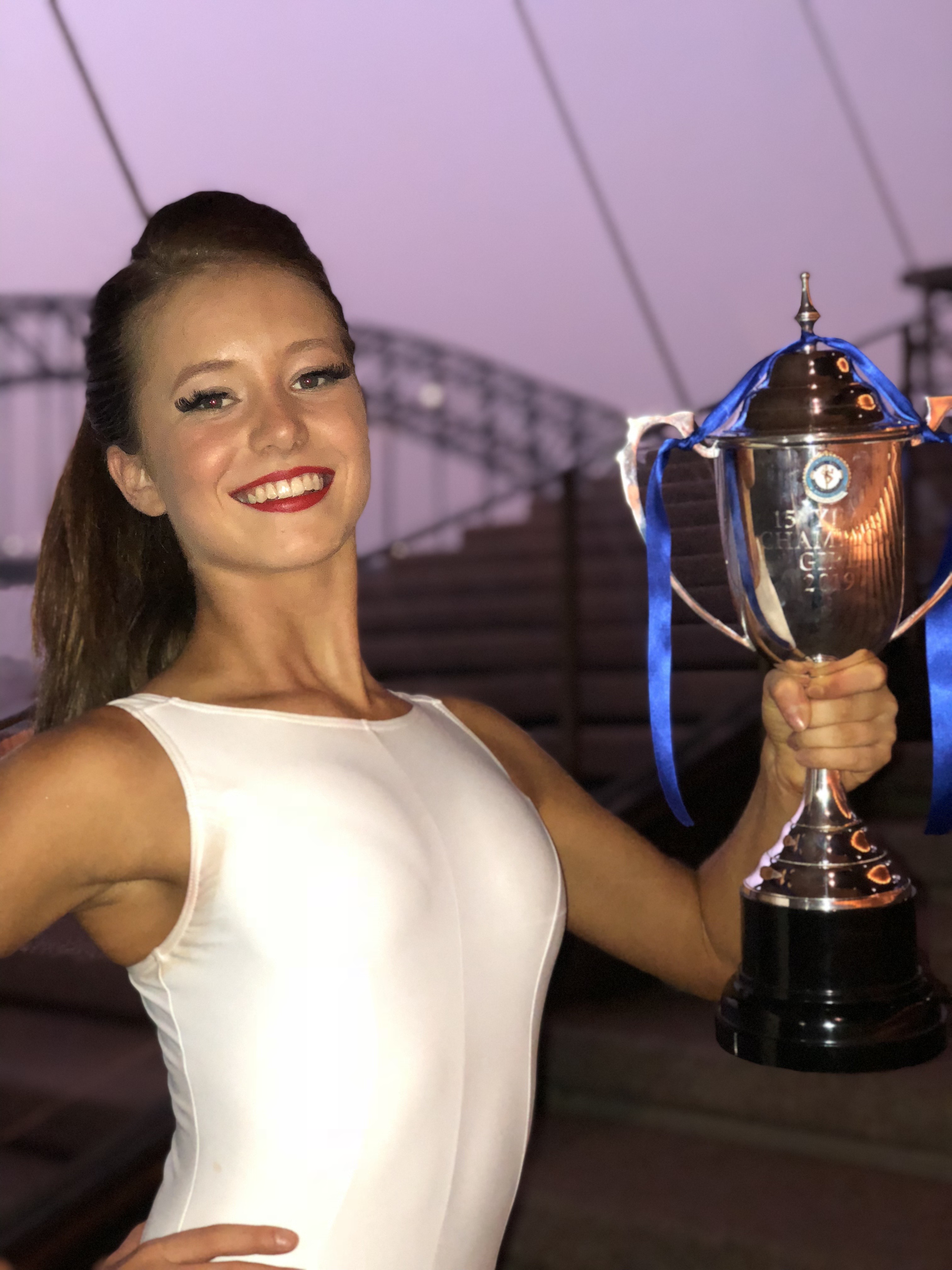 Ava Bernard
Junior Associate
Our bright and bubbly Miss Ava is an asset to our teaching team and club. An inspiration to all members, Ava joined physie as a 10 year old and each year set personal goals amounting in her being awarded the 2019 15 Year National Champion on the prestigious Sydney Opera House Stage. Ava went on to represent Strathpine Physie on the 2020 BJP Practice Video which, due to Covid-19, was filmed in Queensland for the first time in BJP history!
As a performer, Ava exudes strength, control and confidence but as a teacher, Ava bring fun and laughter to every lesson. As our much loved "Sparkles" teacher, Miss Ava is enthusiastic about bringing out the actor in your daughter and spark her imagination alight. In our Junior and Intermediate classes, Ava has an eye for detail and an aptitude for helping your daughter achieve those difficult skills. Together with Miss Maddison, Miss Ava has fostered the skills and development of many students including the two-time A-Grade QLD State Champion 7-8 year team. Miss Ava's goal is to ensure every physie girl that walks out of her class talks nothing but physie and twirls around the house until she enters the class with a big smile the next week.
Ava teaches the Sparkles Class, co-teaches the 5-8 Years and assists in the 9-12 Year classes.
Karen Goodwin
Administration
As a "physie mum", Karen has seen and done it all! For all your administration and planning needs, she is your go to woman! Karen is our friendly face on the door, our behind the scenes lady at all competitions and offers invaluable support to parents, new and old!
Karen's favourite part of physie is sharing the journey with her daughter Maddison, supporting the parents in any way she can and watching the members achieve their goal.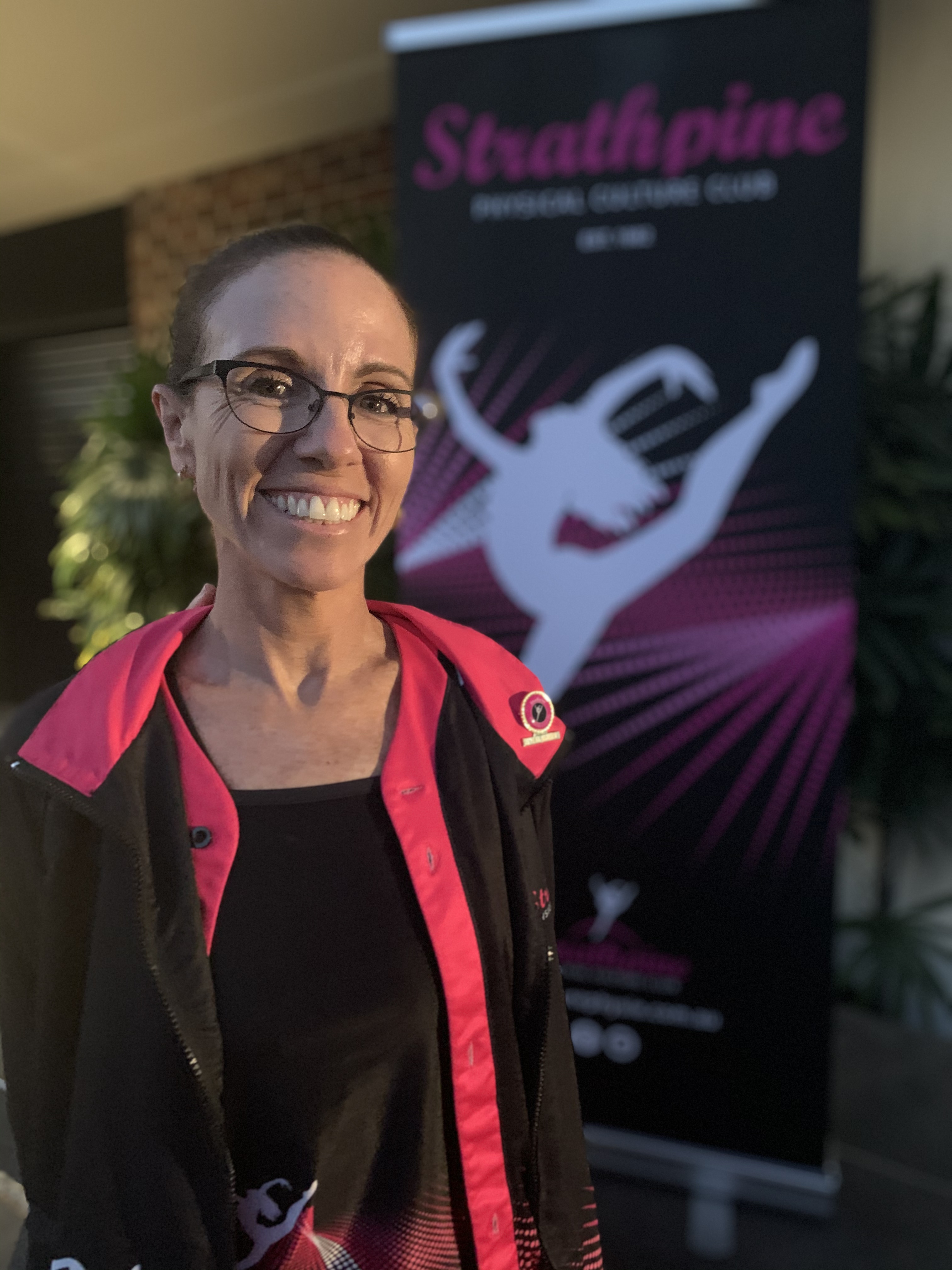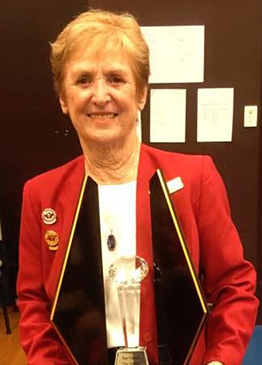 Rae Travers
Founding Instructress 
After 35 years of teaching Strathpine Physie, 36 years as Head Instructress of Queensland and 50 years of teaching BJP Physical Culture, Rae retired from the sport in 2017. Rae will continue to support the club she built and cherished for many years. You may see Rae popping into classes to offer an eye for detail, years of expertise and an ongoing love for physie!
Rae Travers
Over 40 Year National Champion and Over 50 Year National Champion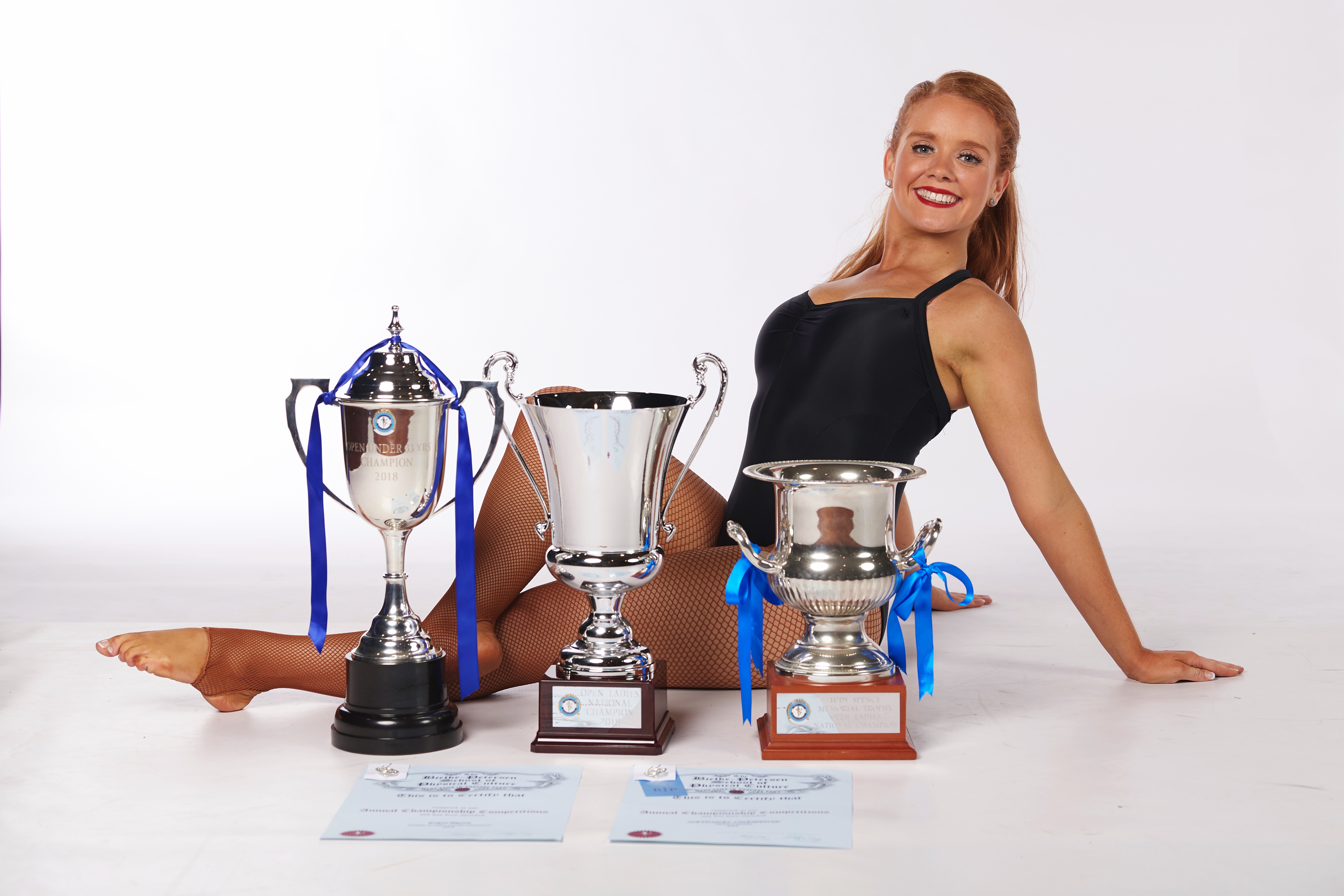 Maddison Goodwin-Gower
2018 U33 Ladies National Champion and Overall Ladies Champion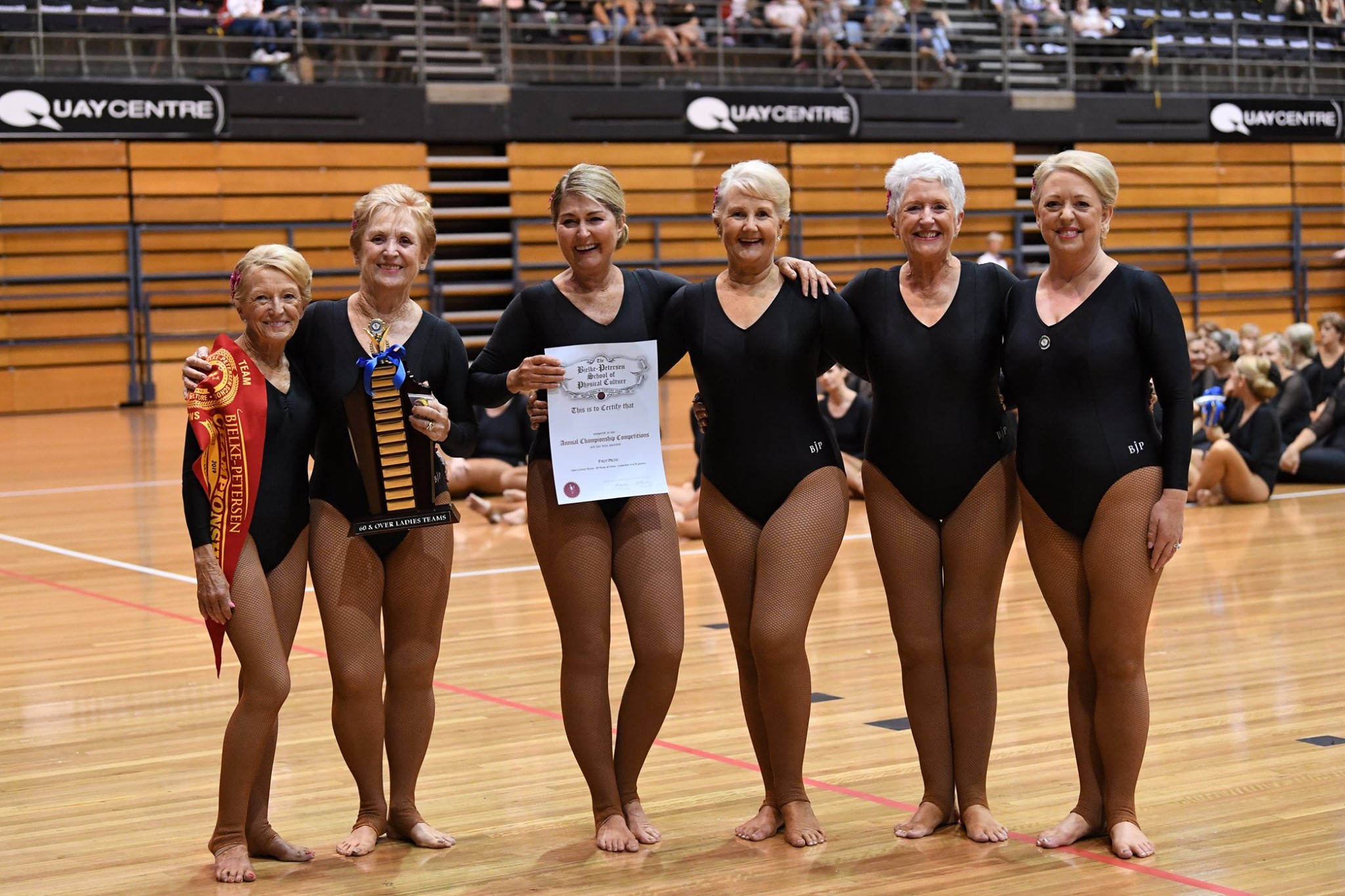 Over 60 Years A & B Grade National Champions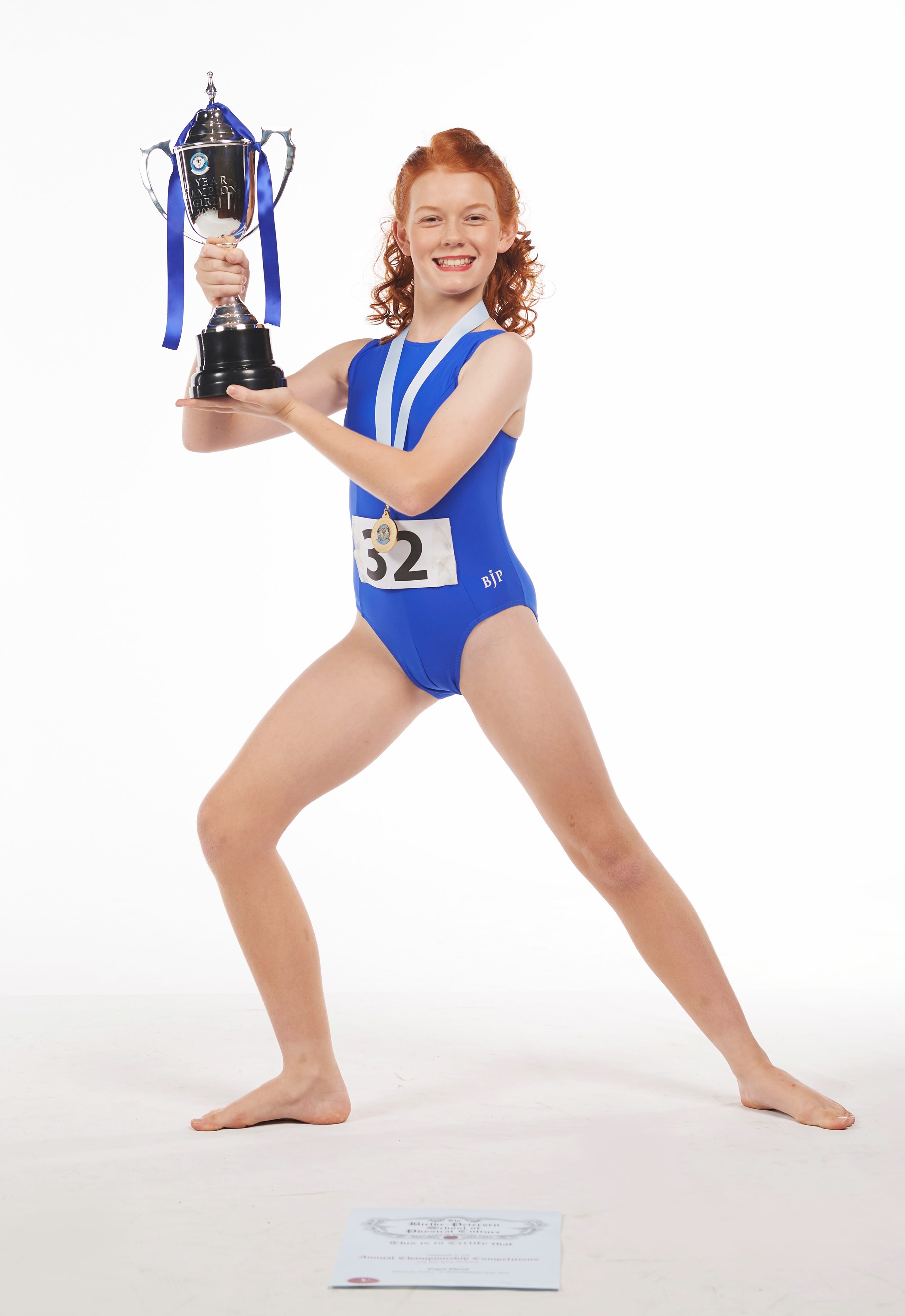 Georgie Reed
2019 11 Year National Champion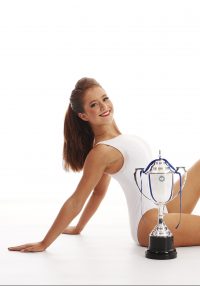 Ava Bernard
2019 15 Year National Champion